OmnisTools' newest partner provides courses that enhance driver awareness with practical, up-to-date training techniques, including hands-on training opportunities. Since 1997, Safety Research Consultants, Inc. has provided training resources for Commercial Drivers and Supervisors to help keep the roads safer. Their instructors are primarily active or retired law enforcement officers, and many are subject matter experts in fields with direct links to the commercial trucking and commercial driving industry.
Studies have shown commercial drivers who participate in ongoing safety training are less likely to be involved in truck-related traffic accidents, and less likely to suffer work-related injuries. Use OmnisTools tracking software to document your training compliance along with a SRC safety training program. Learn more about their training programs at Safety Research Consultants' website.

OmnisTools, Inc. and Hewlett Packard Company have entered into an OEM and channel partnership agreement. The partnership provides solutions for labor-intensive heavy industrial businesses with high-risk exposures and workers out in the field. OmnisTools incorporates a cloud subscription plan on the HP Slate 2 Tablet PC (industrial strength). OmnisTools efficiency tracking software and the HP Slate 2 Tablet deliver a complete, integrated solution for all level of workers to track and retrieve information from anywhere.
The OmnisTools/HP solution creates a new way for employees to work and communicate, even if they have no computer experience. The HP Slate 2 Tablet features Microsoft Windows 7 Professional that integrates seamlessly with OmnisTools software. Together, with OmnisTools software, it provides a secure file sharing solution that is cost-effective, ultra-secure and solves many IT issues.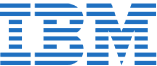 Omnis Tools, Inc. efficiency software has been chosen by IBM to be a part of IBM's SaaS cloud
platform under the Entrepreneur Venture Capital Group out of San Mateo, CA. The Innovation Center located in San Mateo California provides support for start up companies that meet IBM's profile for future products and services in the cloud. Omnis is a partner with IBM in that Omnis is working closely with IBM and all its resources for product development. IBM provides business advice, marketing strategies, resources, hardware equipment, and software that will enhance Omnis and provide "Best Practices" and newest technology.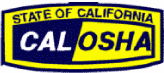 Omnis Tools' products help companies become compliant and a member of the SHARP (Safety and Health Achievement Recognition Program).
Per the Cal/OSHA website. http://www.dir.ca.gov/dosh/cal_vpp/eagle.html
"Applicants that meet the requirements of Cal/SHARP … receive recognition and may receive an exemption from programmed inspections by Cal/OSHA Enforcement. Cal/SHARP … employer worksites are recognized as worksites expected to have a significantly lower risk for serious accidents than other employer's worksites within the same industry."